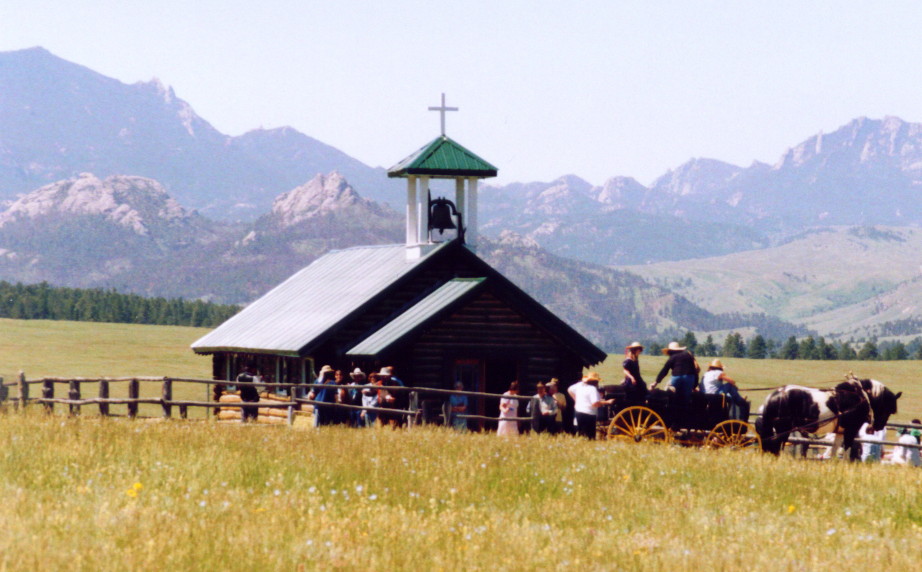 The Esterbrook 2021 Summer of Hope
FREE OUTDOOR CONCERT SERIES
To give people and their families a break, to come to the mountains and enjoy some good family entertainment, a free meal and a bit of hope.
Free burger or hotdog, drink and chips
PLACE: IN THE MEADOW BY THE CHURCH
Saturday, July 10th
Saggy Bottom Boys
Opening Act: Merchant Family
Saturday, July 24th Byron and Nancy Miesse
Opening Act: Josh Hopkins
Saturday, August 7th Steve Frame and his Western Rebels
Opening Act: Montey Crummer
Saturday, August 28th Tommy Brandt
Has had 14 No. 1 songs on the
Inspirational Country Music Charts
Start serving food 5:00pm / Opening Act at 6:30pm
Feature Act at 7:30pm
Falkenburg's Finest! Whole Beef - processing included
Drawing to be held at concert on Saturday, August 28th
Need not be present to win
Douglas businesses selling raffle tickets: Whistlestop / This & That
Email: esterbrookweddings@yahoo.com 307-351-4792
Esterbrook Community Church welcomes you in the Name of the Lord Jesus Christ!
We are a non-denominational church dedicated to the Gospel of Jesus Christ and sharing this truth, in love, to our community and beyond. You are welcome to join our worship service on Sundays at 11:00 AM. Come early (10:30am) to enjoy coffee, treats and good fellowship.
Due to winter weather, we have services at the church from Easter Sunday through December. We have "house-church" during the winter months at the Kudlak residence. We do have a very special Candlelight Christmas Eve service. All are welcome!
For information about services or using the church please contact Kirby at 307-351-4792.
The handmade log structure, built in 1943, sits beautifully at the base of Laramie Peak. With a spectacular view from the 13ft by 5ft window looking out over the mountain meadow to the peak, it has become a popular site for summer weddings. For wedding information please click on "Wedding Info" button above.